The Wet Season Is Here....Do You Know How To Spot Mold?
12/10/2020 (Permalink)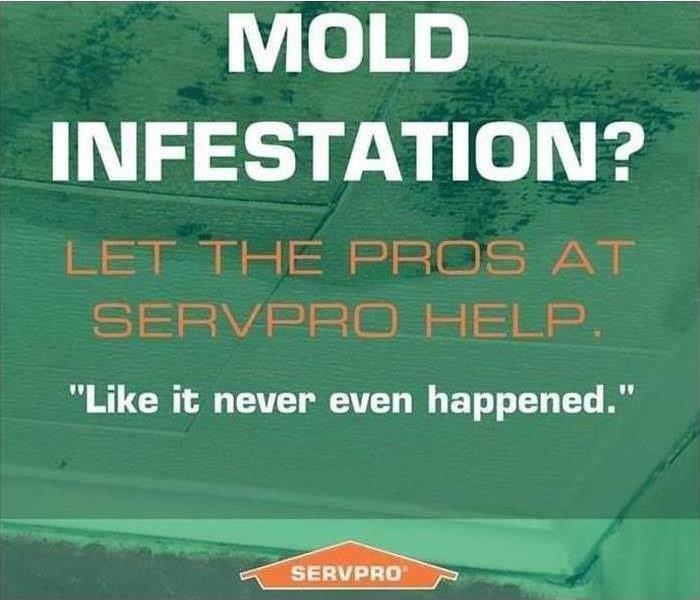 Don't let mold affect your health. Call SERVPRO of Beaumont/Banning for FAST and EFFICIENT mold remediation
The majority of people could spot black mold. blotches of black spots on a wall or floor usually around a spot that is consistently wet, but what about the mold you don't see? Here are some tips to help you identify a mold problem before it has become dangerous.
1:You want to regularly inspect the "hot spots" under sinks, faucets, toilets. Use your hand to touch the areas and feel for wet or damp areas.
2: Smell around for stale and musty odors
If you see mold, the problem has already grown exponentially and you want to call SERVPRO of Beaumont/Banning right away!
We can immediately isolate the area, inspect for further infestation and remedy the problem without allowing the spores to spread any further.
Mold is a very serious issue. Not something to just spray some bleach on it and let it sit. You've got to call in the professionals. SERVPRO of Beaumont/Banning with make everything "Like it never even happened".