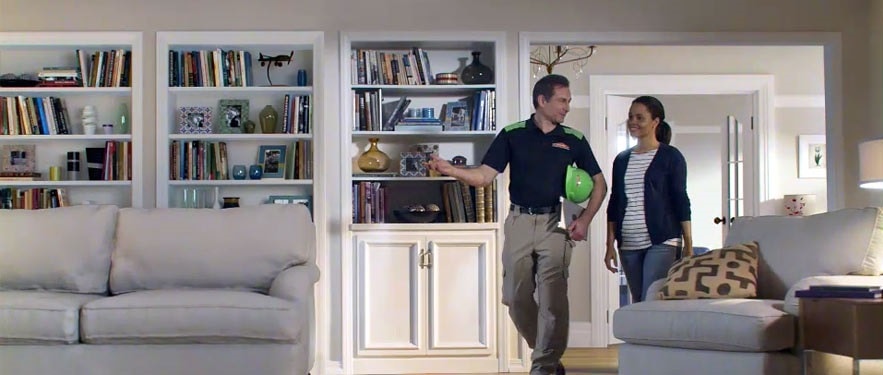 Mold Damage Emergency Tips
What you can do until help arrives
Water Tips  |  Fire Tips   |  Biohazard Tips   |  Mold Tips
SERVPRO of Beaumont/Banning specializes in mold cleanup and restoration, in fact, it's a cornerstone of our business. Our crews are highly trained restoration professionals that use specialized equipment and techniques to properly remediate your mold problem quickly and safely. Restoring the affected space to its preloss conditions If you see visible mold, do not disturb it. You can inadvertently spread the mold infestation throughout your home. When mold is disturbed, the mold can release microscopic mold spores which become airborne and can circulate inside your home. Every mold infestation is different, from the extent and type of growth, to the variety of materials affected. Each scenario requires a unique solution, but the general process stays the same.
Have a Mold Problem?
Call Us Today – (951) 922-2900
If you have a mold problem in your home or business, consider the following facts:
Significant mold growth can occur in 48-72 hours.
Mold may present a greater risk to children, the elderly, and anyone with respiratory problems.
A strong, musty odor may indicate hidden mold behind drywall or under carpeting.
What to Do:
Stay out of affected areas.
Turn off the HVAC system and fans.
Contact SERVPRO of Beaumont / Banning for mold remediation services.
What Not to Do:
Don't touch or disturb the mold.
Don't blow air across any surfaces with visible or suspected mold growth.
Don't attempt to dry the area yourself.
Don't spray bleach or other disinfectants on the mold.
Mold Remediation Services
If you suspect that your home or business has a mold problem, SERVPRO of Beaumont / Banning has the training, equipment, and expertise to handle the situation.
We are proud to serve our local communities:
Beaumont
Banning
Desert Hot Springs
Cabazon
North Palm Springs